Based in San Diego, California, Next Wave has become the leader in registration fee insurance for youth sports participants. We have taken our vast knowledge in this space and expanded our offering of products to included event cancelation and liability insurance for event directors. We value the time and dedication it requires for a club manager to oversee their season or a tournament producer spends operating their event.
Therefore, we strive to create products that can make their lives easier. We are dedicated to providing affordable policies that offer quality protection supported by excellent service.
Next Wave acts as the licensed insurance broker in all fifty states.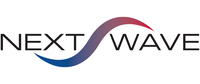 NEXT WAVE INSURANCE SERVICES LLC CA License # 0F007551