2023 SENTINELS CHEERLEADER REGISTRATION (2-8 GRADE) August to November Season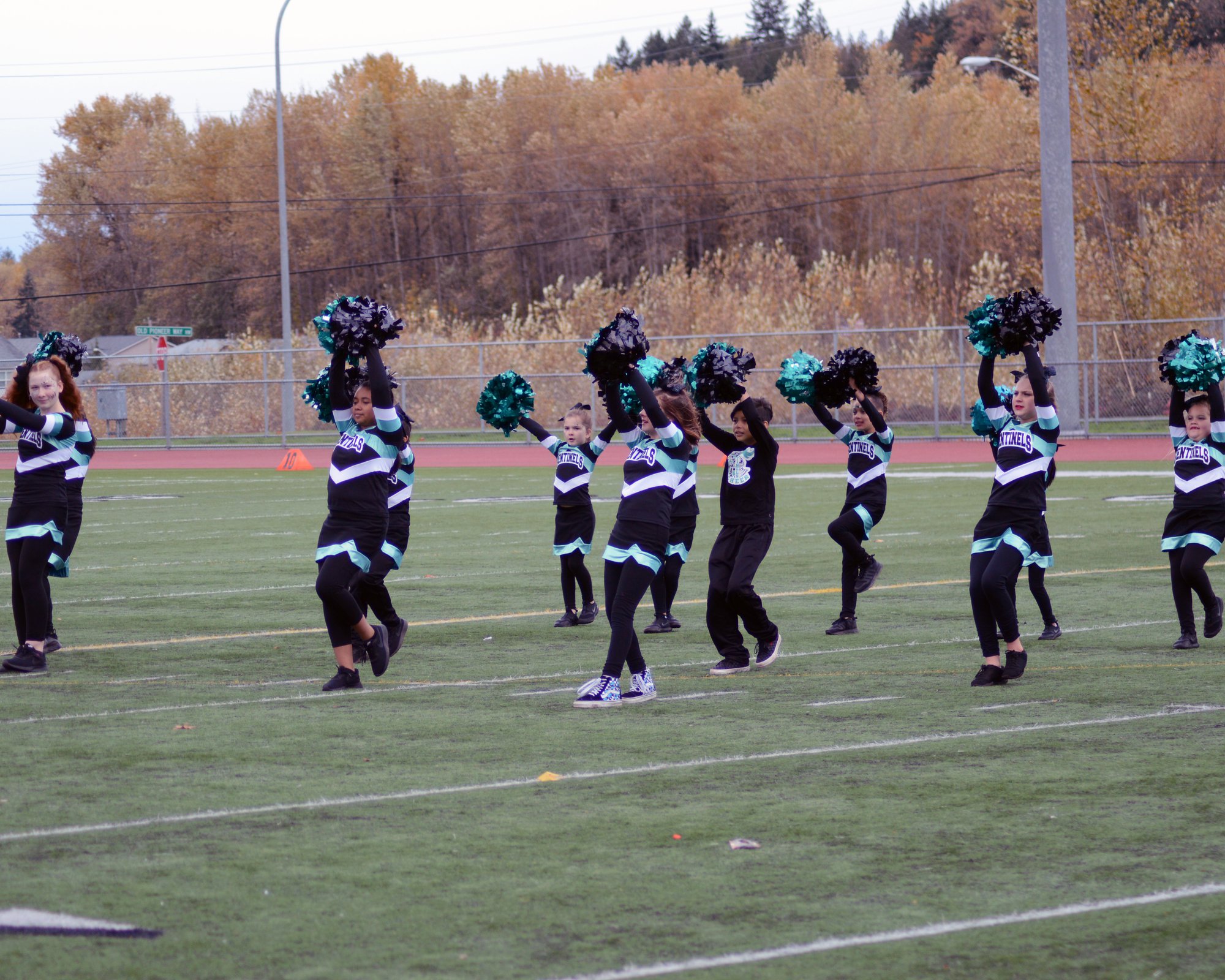 WELCOME TO SWAY NATION, WHERE WE DEFINE EARNYOURGRIND! #EYG EVERY DAY!
Date: TBD August 2023 - You must attend the mandatory Parent Meeting on the first day of practice in the Bleachers @ SPANAWAY LAKE HIGH SCHOOL
Gear will be issued after 3 days practice.
After registration is fully paid and completed, take your Athlete to practice, M-Th @6pm and talk to Coach James. He will get you linked up with your team coach.
No one will receive game gear without turning in their Birth Certificate and Grade Verification (Report Card, etc.)
1. Register your Athlete for the grade they will be attending
in August 2023. Rosters will close early, as as teams
fill up.
2. Complete all "Required" registration information.
3. Sizes will be ordered according to registration.
4. Last names on jerseys will be spelled, according to
registration.
5. No refunds after 1 June 2023. No Exceptions.
6. You will have the option to add on a team sweatsuit for
your Athlete. These will be at an additional cost and not
part of the original uniform packages. You must select Sweat Suit Sizes.
7. If you purchase a Parent Jersey, it will be the same
number and last name as the Participant (Athlete).
Select your size in options during registration.
8. Training Camps may start as early as April/May 2023
timeframe. Football Season starts August 2023.
9. First game is usually at the end of August.
10. Plan to play every week, for a 8-10 game season.
*All Athlete's are required to supply their own black practice pants. We will have a limited amount of pants available until supplies are sold out. Practice Jerseys will be supplied with uniform package.
11. Cheer Registration does not include the additional cost for uniforms, which will be due, once registration is closed and teams are formed. Payment will be due by 1 July 2023. Additional cost will be between $150 to $370, depending on which uniform items you have from last year and which items are needed for the new season.
12. Please add us on Facebook @Sentinelsyouthsports for information on Free Football/Cheer Camp @ Spanaway Lake High School. Starting Spring 2023.
13. We will host a Free Franchise Annual Kickoff BBQ in the Spring @ Spanaway Lake Park. Date TBD.