Baker Basketball Winter League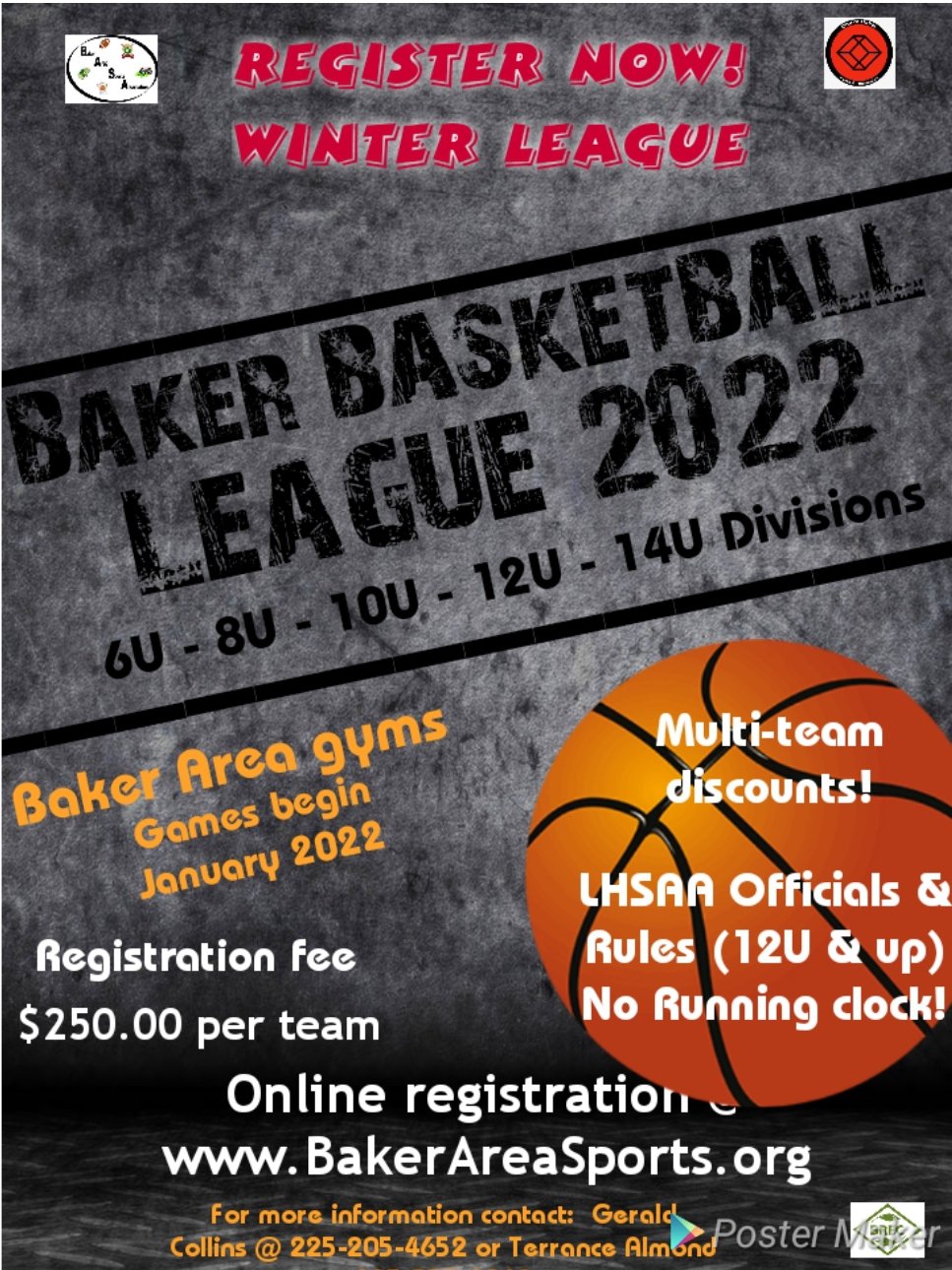 This is a competitive basketball league open to all teams. There will be 5 divisions: 6U - 8U - 10U - 12U - 14U.
The fee is $250.00, each team will play 8 games plus the playoffs.
Contact: Gerald Collins, Sr.
Reg. Closed (Fri. Jan 7, 2022, 6:01 AM (UTC))
$250.00
Have you registered with PlayyOn before?
Login now
to save time!